–>
25-year-old Cara Delevingne managed to succeed in the fashion industry and the cinema (now Kara just focused on his acting career). On others it gives the impression of a cheerful person who never faced serious problems. However, it is not so. Depression, suicidal thoughts — Delevingne frankly discussed his emotional state in my teen years edition of the Edit.
When I was a teenager, I hated myself for being so depressed. I hated this feeling of depression. When someone told me something unpleasant, I kept thinking about it, and then hated himself. I didn't understand what was happening to me at that moment I no longer wanted to live — shared the celebrity.
According to Kara, the situation was complicated by the fact that her close friends didn't want to listen to the model. Nobody would take her revelation seriously:
When I tried to talk to people about it, they wouldn't listen. Many of my friends said, "How can you feel? You're so lucky". And I thought, "I know, believe me, I know. I know that I'm the happiest girl in the world, I understand that. And I would like to appreciate it".
Delevingne took a long time to understand themselves, their feelings, but still she did it. And although friends remain an important part of her life, the star still prefers to look for happiness by following a solo path.
Currently, this all was just my feelings inside. I've always loved his best friends, but when someone gets too close to me, I'm afraid: "Oh, you can't handle, I'm too crazy." I know it sounds very silly, but I'm too rely on love, for other people to make yourself happy. I need to learn to be happy by myself, without the help of others. So now when I'm alone I know that I can be happy. To understand this, it took me a long time — the story of Cara Delevingne in an interview.
Recall the last time a star often pleases his fans with a part in the movies. For example, she played a major role in the new science fiction film by French filmmaker Luc Besson's "Valerian and the city of a thousand planets" (Valerian et la Cite des mille planetes).
Kara also began a music career, releasing a video for the song I Feel Everything ("I feel").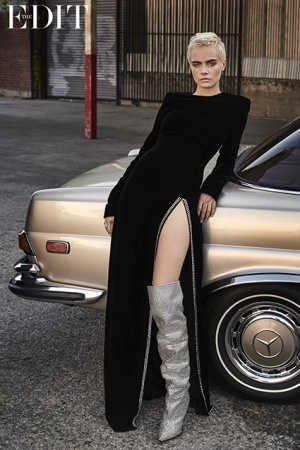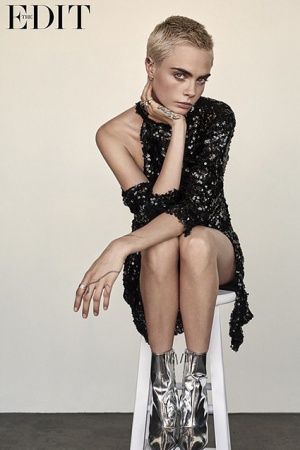 Movie news for 02.10.2017 – Cara Delevingne: "In adolescence, I hated myself"
Поделиться в соц. сетях