–>
Paparazzi caught 47-year-old actor Matthew McConaughey and his wife 35-year-old Brazilian model Camilla Alves, when they returned to her hotel in new York.
Matthew and Camilla have been together for 11 years, they have three children (sons Levi and Livingston and daughter Vida), but last last night with a couple were not. The couple decided to have a quiet romantic evening, which, judging by the fresh images of stars, succeeded one hundred percent.
Lovers, I must say, rarely published and appear in the eyes of the paparazzi, one of the last of their joint outputs took place on the day of the premiere of the film "the Dark tower" (The Dark Tower), in which Matthew played the role of main antagonist.
If to continue the conversation about the projects McConaughey, the next project of the actor will be the film "White boy Rick" (White Boy Rick) filmmaker Yann Demange. Matthew will perform the role of drug dealer Richard Verse Jr. The approximate release of the film scheduled for January 26, 2018.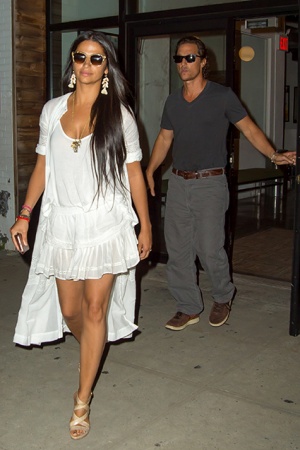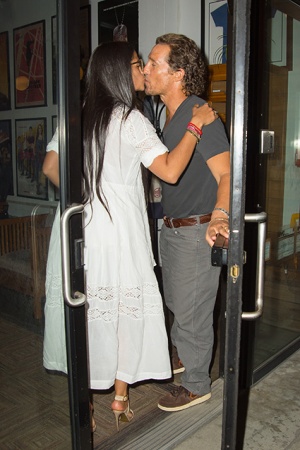 Movie news for 02.10.2017 – Matthew McConaughey in romantic evening with wife
Поделиться в соц. сетях