–>
Actress Monica Bellucci made a splash on the film festival in San Sebastian (Spain).
From the hands of John Malkovich, the actress received the award for contribution to the development of cinema Donostia Award.
On stage, 52-year-old Bellucci was raised in a luxurious dress from Valentino dusty pink color with train.
Deep neckline highlighted gold necklace from Cartier. Monica admired unfading beauty.
Recall, Monica Bellucci prefers to keep his personal life secret. Divorce from Vincent Cassel in 2013, the year has been tough on her. In an interview with French magazine Paris Match was the first time she openly talked about what she had to endure. "I made a choice. We long to be with someone and suddenly realize that to continue it longer — everyone should go his own way. The gap for me was very painful but necessary", — said the actress. "When I was younger I was more sensitive to beauty. I always went out with beautiful young people. Today it seems to me that men are more interesting with wrinkles: the traces of time on the face and body helps not to be distracted from the main thing — so we better see a soul."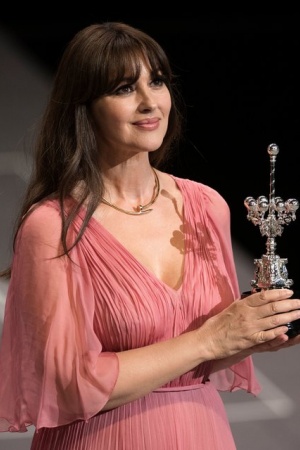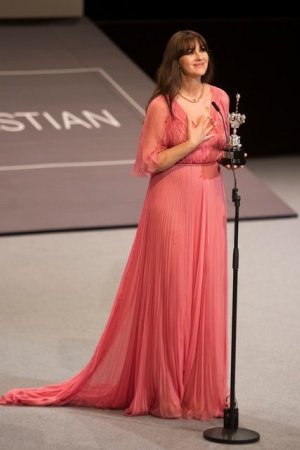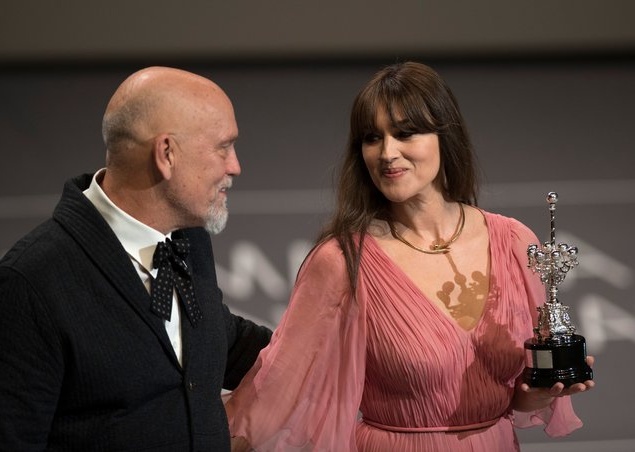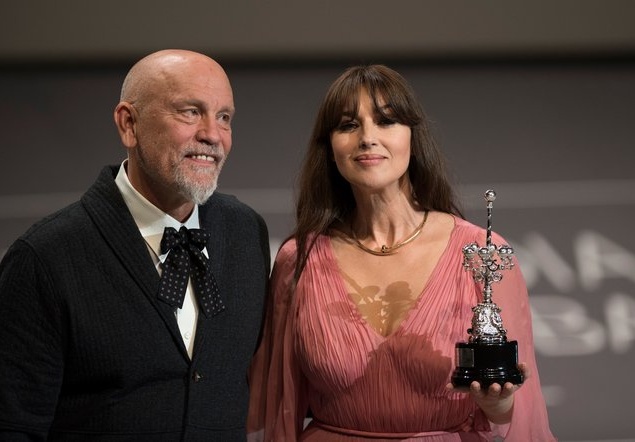 Movie news for 02.10.2017 – Monica Bellucci amazed unfading beauty
Поделиться в соц. сетях