–>
Recently in the network there are new footage of Angelina Jolie in which the actress is depicted during the process of shopping at the supermarket. Although the photo was taken, as usual, the paparazzi, a suspected angelina that actually the footage is staged, and the "photo shoot" in the supermarket was organized by the PR team of the actress.
Those who accuse angelina Jolie in "staged" photo shoot, there are a lot of arguments. For example, many pay attention to how well new footage looks the actress, who previously either successfully avoided the paparazzi, or were they made on a photo in far better form. The footage from the supermarket shows that Jolie is like posing with not coming off my face with a smile, and her hair neatly arranged in a beautiful lush styling.
Another argument in favor of the "staged" nature of the photos is that Angelina usually comes up anywhere with a few bodyguards – no sign which was not in this time, when the paparazzi "caught" Jolie in a supermarket.
And finally, the final argument is the "exclusive" nature of the photo: usually after each output of Angelina appear online footage from a dozen different photo agencies, but this time photos were submitted as exclusive of a single "author."
Of course, celebrities often resort to a "staged" photo, but typically, these are not interesting stars, "second", if not "third" tier – not the actress "caliber" of Angelina Jolie. Many say that Jolie is now for all to "promote" his new film, "They killed my father", in anticipation of the start of Oscar season – and perhaps this explains an impromptu photo shoot in the supermarket.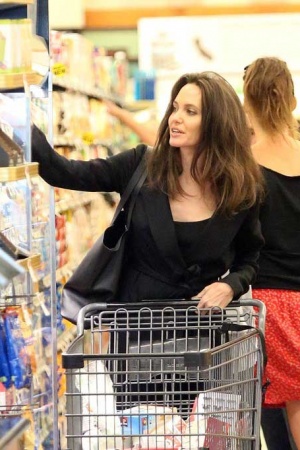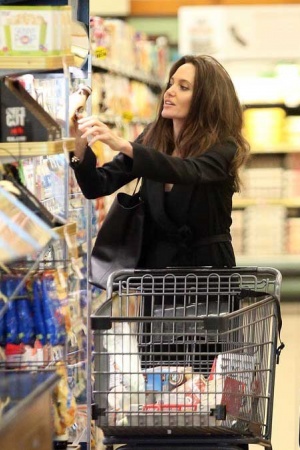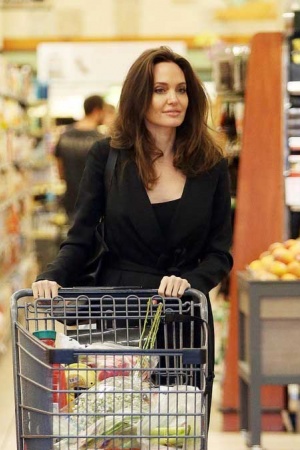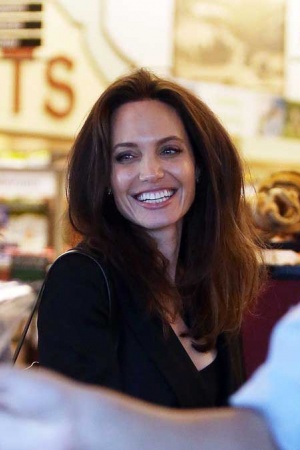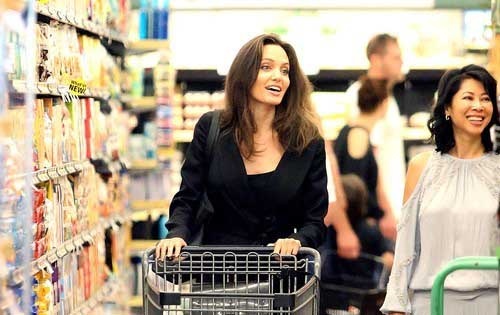 Movie news for 03.10.2017 – Angelina Jolie "staged" photo shoot in the supermarket
Поделиться в соц. сетях