–>
David Beckham regularly shares with fans on the page in Instagram cute pictures and a small video featuring his family. This time the former footballer was published in the social network movie, in which he teaches his six-year-old daughter Harper to play football.
Someone ready for my first lesson of football left a comment David.
As noted by the subscribers Beckham in social networks, the girl pretty well. Apparently, the talent of the Pope has not been spared. Who knows, maybe in a few years she will enter the women's football England or America.
It is seen that Harper is the daughter of David Beckham! Future captain of the England team. She is very good!
Growing another football star in the family. Harper is better than our whole team during training. She's so focused! Just amazing babe! — comment on the video social network users.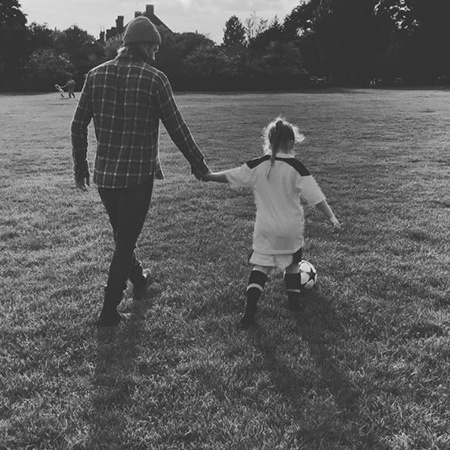 Movie news for 04.10.2017 – David Beckham teaches daughter to play football
Поделиться в соц. сетях