–>
Jennifer Lopez shared with her fans on Instagram page in a candid video. 47-year-old Lopez showed looks like without makeup.
Jennifer demonstrated the natural beauty before the concert. The actress and singer appeared in a white robe, no makeup, and her hair was gathered in a sloppy bun.
"This is what it looks like shortly before the show. No makeup, no styling, nothing. Just trying morale," wrote the actress.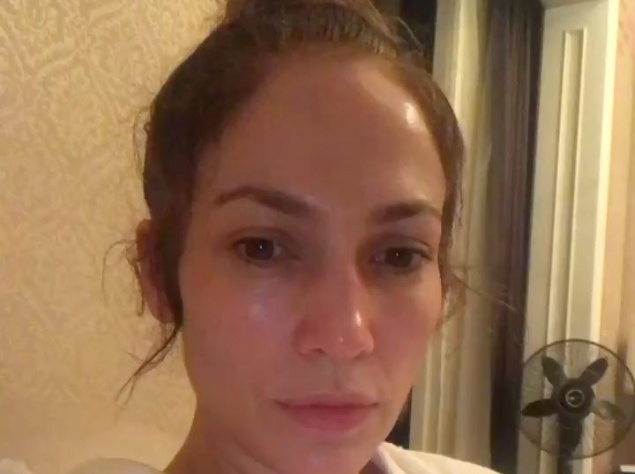 Movie news for 08.06.2017 – Jennifer Lopez showed her natural beauty
Поделиться в соц. сетях