–>
That American actor and producer Jake Gyllenhaal will advertise the updated men's fragrance Eternity by Calvin Klein, which was first released in 1990, officially became known on 5 October.
Advertising campaign for the famous brand was shot by photographer Willy Vanderperre. In the shooting in addition to the stars also took part model Liya Kebede and four-year-old Leila.
In addition to the photo shoot, all three will star in the video ad, which will appear on the screens at the end of October. The main theme of the campaign is romance, love and intimacy.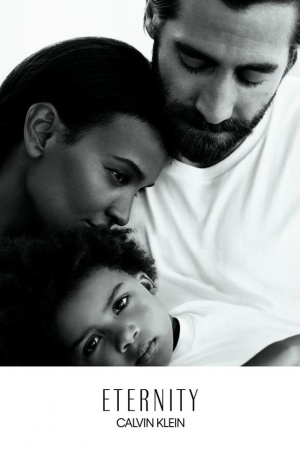 Movie news for 09.10.2017 – Jake Gyllenhaal became the "face" of the fragrance Calvin Klein
Поделиться в соц. сетях