–>
American actress Eva Longoria has published online the with mother Ella ava Mills, which led to the delight of all fans of the star.
In the evening, 5 September, a famous actress Eva Longoria, best known for her role as Gabrielle Solis in TV series Desperate Housewives, has published on his page in Instagram photo with mom.
Touching the frame touched by all the subscribers 42-year-old star. Just two days photos have collected almost 100 thousand likes and lots of comments.
"What you're cute," wrote under the one of the fans of eve.
Also fans commented under the picture that women look great and that Longoria is great, as respects family traditions and values family.
The very eve signed picture: "mom and me and the moon".
It is worth noting that Longoria really loves his mother. The actress several times went out with her. Family is always smiling and posing for photographers is demonstrating their warm relationship.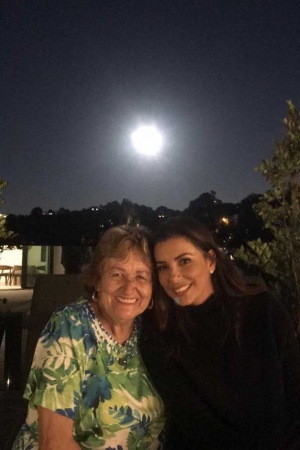 Movie news for 11.10.2017 – Eva Longoria posted a touching photo with mom
Поделиться в соц. сетях