–>
On December 10 at the Los Angeles premiere of the Marvel blockbuster "Thor: Ragnarok".
On the red carpet actors new movie: who plays Thor Chris Hemsworth Loki Tom Hiddleston, and cate Blanchett, who played in the new part of the franchise, the goddess of death named Hel.
48-year-old actress chose for the premiere a sparkling yellow dress with a sequin from the new collection Chanel velvet shoes.
Cate Blanchett won unfading beauty.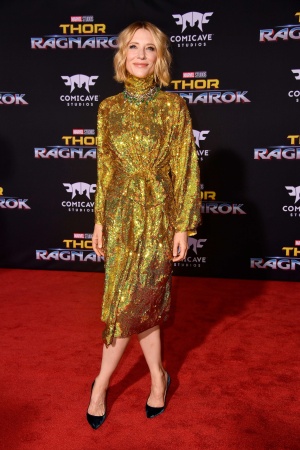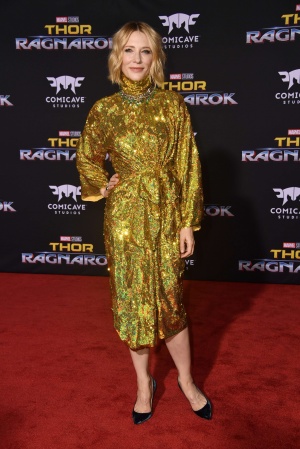 Movie news for 13.10.2017 – Cate Blanchett shone at the premiere of "Thor: Ragnarok"
Поделиться в соц. сетях