–>
After a not very positive reviews, and not the biggest box office receipts of the film "X-Men: Apocalypse" (especially in comparison with the success of the previous part "Days of future past"), the creators of the franchise decided to postpone the start of production of the next continuation, and thus gave way the spin-offem like "Deadpool" and "New mutants".
However, in April, the information appeared on the set of "the Dark Phoenix" which will continue the storyline of the comic. On the same day there was a rumor that the role of the main antagonist suggested Jessica Chastain, writes Empire.
"X-men: the Dark Phoenix" will focus on the heroine, Sophie Turner is young Jean grey, which is one of the most popular and yet controversial of mutants in the comic book series. She was featured in the movie "X-Men: the Last stand", only there it was played by Famke Janssen.
In the "Dark Phoenix" we will focus on how the growing strength gin releases so-called Power of the Phoenix is a mystical, omnipotent, and barely controlled cosmic energy, which is the key to her abilities. But gene sees that this power becomes a deadly threat to her comrades, and for the world.
If Jessica Chastain will sign a contract, then play the Empress Lilandra Neramani — the leader of the Shi'ar, confident in the fact that the Phoenix Force must be destroyed, along with Jean grey (comic Lilandra sympathetic to Charles Xavier).
The release of "the Dark Phoenix" is scheduled for November 2, 2018. To remove Simon Kienberg, who previously worked as a producer and screenwriter, but never landed himself in the Director's chair. Their roles will return Jennifer Lawrence, Michael Fassbender, James McAvoy, Nicholas hoult, Sophie Turner, Alexandra Shipp, Tye Sheridan and Kodi smit-McPhee.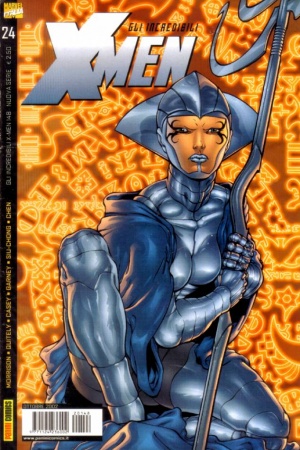 Movie news for 19.06.2017 – Jessica Chastain name is on the role of the villain in the new "X-Men"
Поделиться в соц. сетях