–>
Human rights activist and wife of Hollywood actor George Clooney Amal came out of the decree after only three months after the birth of twins.
Amal Clooney decided to get back to work and spoke at a meeting of the UN Security Council to investigate war crimes in Iraq, reports the Daily Mail.
The human rights activist also met with the U.S. Ambassador to the United Nations, Nikki Haley in new York (USA).
For meeting emaciated after giving birth, the 39-year-old Clooney opted for a red suit Bottega Veneta sudovye shoes Manolo Blahnik and a bag from Michael Kors.
As specified, now the lawyer represents in court the interests of the Yezidis (Kurds denomination) victims of the Islamist militant fanatics.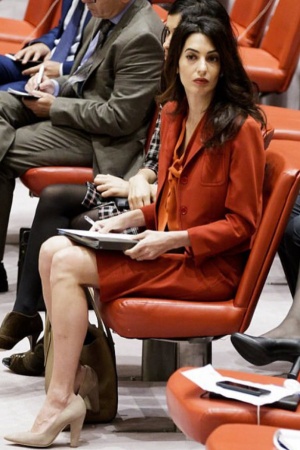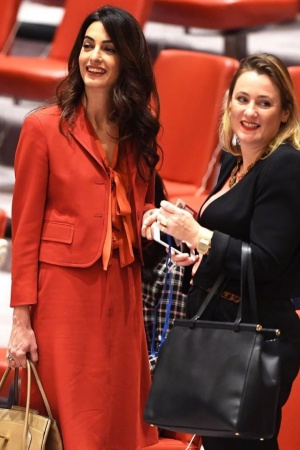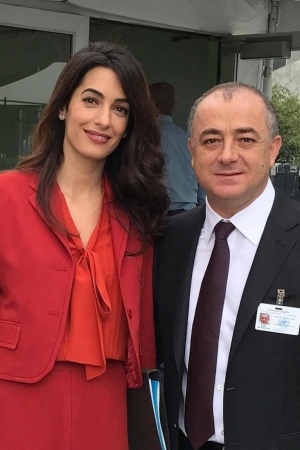 Movie news for 25.09.2017 – Amal Clooney came out of the decree three months after giving birth
Поделиться в соц. сетях