–>
Renowned style icon came to the party in British Vogue image that you will like at first sight.
For an informal party Victoria Beckham chose a plain white t-shirt and stylish leather pants with bright red pockets and belt. Addition bow black clutch matte leather and patent pumps of the same color.
This minimalistic look is very appropriate and is badass sexy. What we need for a summer party!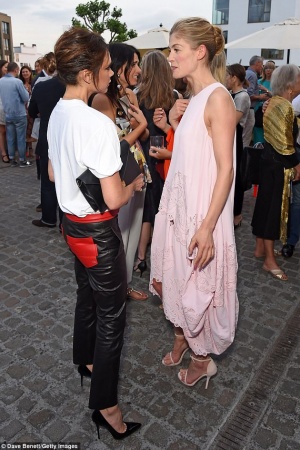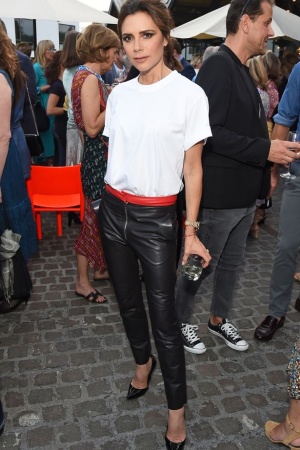 Movie news for 26.06.2017 – Beckham showed the way that will be the hit of the summer parties
Поделиться в соц. сетях