–>
Actress Oksana Akinshina is rare in the social network published photos of his family, preferring not to expose your personal life on public display.
Recently, the artist decided to please fans of family photos and showed how she, her husband, Archil Gelovani, and their three year old son Constantine spend time together.
Photo family Akinshina caught on fishing on the background of the lake, where her husband is holding a fish, and she and her son stands nearby.
"The family is a small country, whose DAD is President, MOM is the Minister of Finance, Minister of health, Minister of culture and emergencies in the family. And the CHILD – it is the people who always requires something, outraged and arranges a strike.The woman in addition to the child that she gave birth to, have another child… which gave birth to the mother-in-law…Men – our weakness, children are the joy. Once relaxed and be happy the rest of my life", – has signed the actress (orfg. saved – approx.ed.)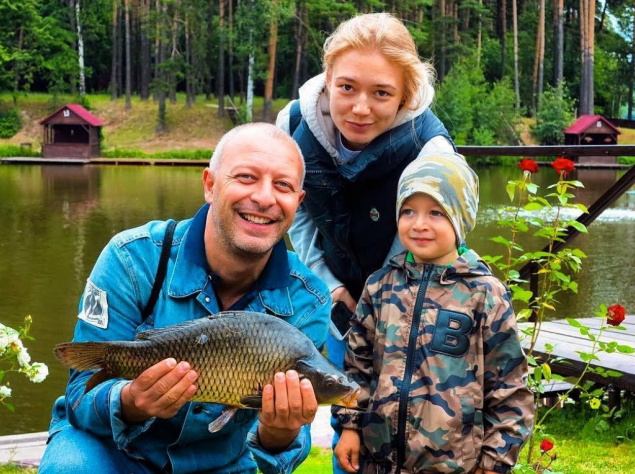 Movie news for 27.07.2016 – Oksana Akinshina has shown his family
Поделиться в соц. сетях