–>
In honor of this the project was directed by Ron Howard issued a joint photo with the actor. Bethany came to replace Michael K. Williams, who was unable to participate in pick-UPS and was completely cut from the film.
The script unnamed project covering the development of Han Solo (Alden Ehrenreich) as a smuggler, thief and scoundrel, before Luke Skywalker and Obi-WAN Kenobi met him in Mos Eisley, was written by Lawrence Kasdan and Jon Kasdan. The film's plot will focus on the early years of the Khan (in between, when he was 18 to 24 years), as well as talk about how he got his famous "Millennium Falcon", the first time he met Chewbacca, and under what circumstances he took the name "Han Solo".
Mentor Khan named Beckett play woody Harrelson. As a young Lando Calrissian, Solo, appears Donald Glover, and the main female lead was a star of "Game of thrones" Emilia Clarke. Also in the caste are Tandy Newton, Phoebe Waller-bridge and Jonas Swatara, which again turned into a Chewbacca costume.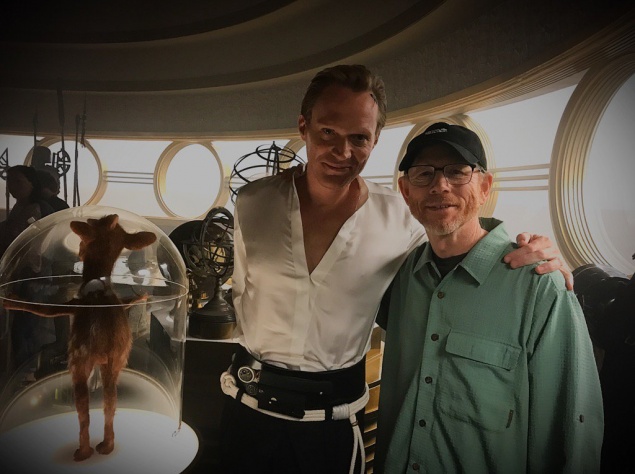 Movie news for 27.09.2017 – Paul Bettany finished shooting the movie about Han Solo
Поделиться в соц. сетях