–>
Sculptor Marcus Levine creates works of art with nails and a hammer. The author depicts people and animals on large canvases. For the basics he uses wooden panels, painted white. Each work takes weeks, sometimes months
.
"I am particularly interested in lines of the human body. Like how gracefully the dancers can find the position in which our body is especially beautiful," says Marcus. – My original idea was just to find a use for nails and make something abstract. All my attention was strangely drawn to the rough metal nails can show the soft curves of the human body. It took me a few years to achieve mastery and to turn their ideas into reality without spending extra time."
Besides abstract human figures Marcus Levine created from nails a few pictures of famous people: a portrait of Arnold Schwarzenegger, Jean-Claude van Damme, al Pacino.
"My work still have a share of abstract art. However, I try to use nails not just as a means of transmitting ideas and as part of this art. In other works I combine them with different materials such as: oak, steel, stone. For more of my works a very important role plays the light. Sometimes the perception of sculpture is very different from the way the light falls on her, " says the sculptor.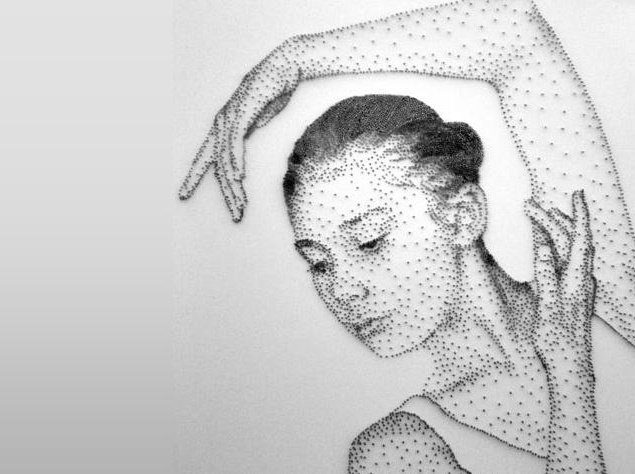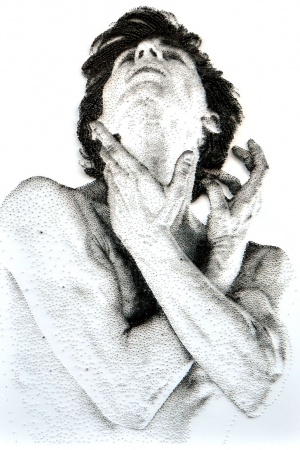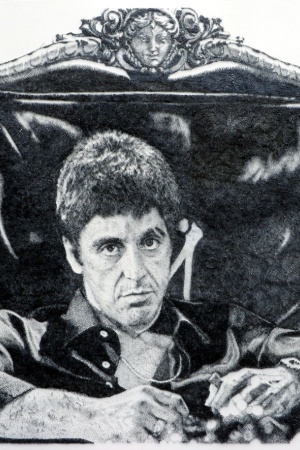 Movie news for 28.07.2016 – Masterly hammer: Schwarzenegger and al Pacino from the nails
Поделиться в соц. сетях