–>
The audience suggested that one of the films the actor has given his "fifth point" the larger size.
Netizens suggested that Hollywood actor Tom cruise in the movie "Operation Valkyrie" used a special lining to make buttocks bigger in volume, reports TMZ.
At the same time, the actor himself denied this information, noting that during the filming of the tape was not used any means to increase parts of the body.
"On the set of "Valkyrie" we did not use special tools to increase parts of the body. The first time I hear about this", – said the actor.
The publication reports that disputes regarding invoices buttocks Cruz began after one Twitter user published a frame from the film nine years ago, on which this part of the body of the actor too is clearly evident.
"I have a theory about some scenes of "Valkyrie". 5:12 Tom cruise is seen with a fake ass," said the user in comments to the snapshot.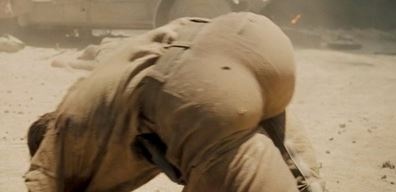 Movie news for 29.09.2017 – "False buttocks" Tom cruise became the subject of controversy
Поделиться в соц. сетях