–>
Done! 30-year-old Rosie Huntington-Whiteley and 49-year-old Jason Statham became parents for the first time — June 24, Rosie gave birth to a boy!
A young mother has published in Instagram first photo of son Jack Oscar Statham, and thus became aware of the happy termination of her pregnancy.
Our little man is here! Jack Oscar Statham. Three kilograms 630 grams. Born: June 24 — this signature left Huntington-Whiteley in the picture.
The parents have been together for over six years, but to legitimize their relationship decided a little over a year ago. Pregnant Rosie also reported using Instagram, post a photo with markedly rounded belly.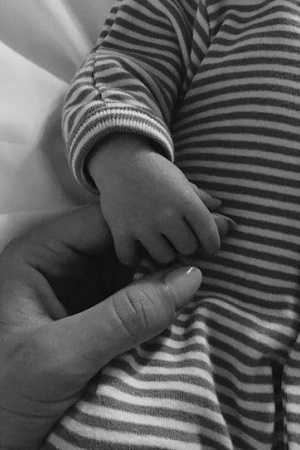 Movie news for 30.06.2017 – Published the first photo of the newborn son of Jason Statham
Поделиться в соц. сетях