–>
Ukrainian actress Olga Sumska delighted fans young face. They wrote this in her Instagram, where she posted a picture from the dressing room.
The photo 50-year-old Olga Sumskaya posing in white dress and high boots to match.
Judging by the caption to the picture, the actress was preparing to go on stage in a production of "the Master and Margarita" by Mikhail Bulgakov.
"My most favorite piece! There are so many mysteries! Well, You Olga, as always on top!", "Nuuuu just beautiful", "Well, just amazing look! young girl!", "She is very beautiful woman I love her!", "Duzhe Garni", "Krasna" – written Sumy subscribers.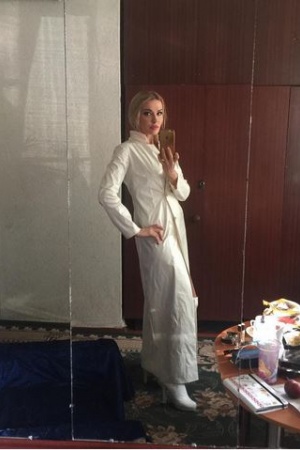 Movie news for 30.06.2017 – Sumi admired his young face
Поделиться в соц. сетях