–>
Famous American singer Mariah Carey recently very strongly recovered. Western media reported that the weight of the stars has reached 120 pounds.
Fans began to worry about the health of their idol, some suggest that Mariah Carey is pregnant again.
The very same Mariah, apparently, did not bother much about the weight. At a recent concert, the singer took the stage in a translucent bodysuit in Nude, which is even more emphasized rounded forms.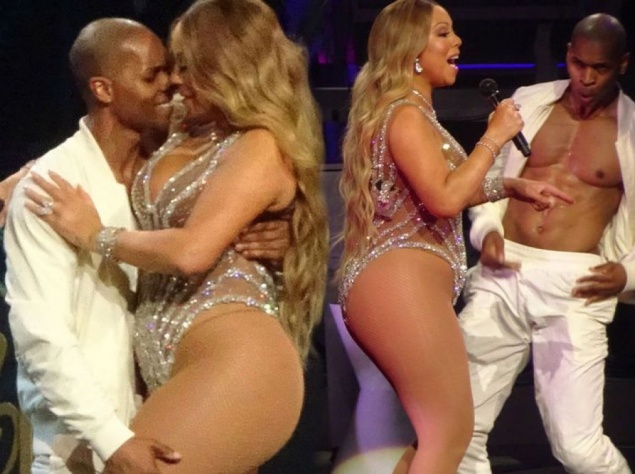 Movie news for 31.07.2017 – Mariah Carey has changed
Поделиться в соц. сетях