Tom Hiddleston spotted on the Convention Comic-Con in San Diego, where he was photographed with the stars of the series "Sherlock" mark Gatescom and Amanda Abbington.
The website Digital Spy writes that the actor may appear in the fourth season in the way the third brother of the family of Holmes.
Gatiss hurried to upload photos with Hiddleston on Twitter and sign it with the word "blud", on the street lexicon means unceremonious treatment "bro."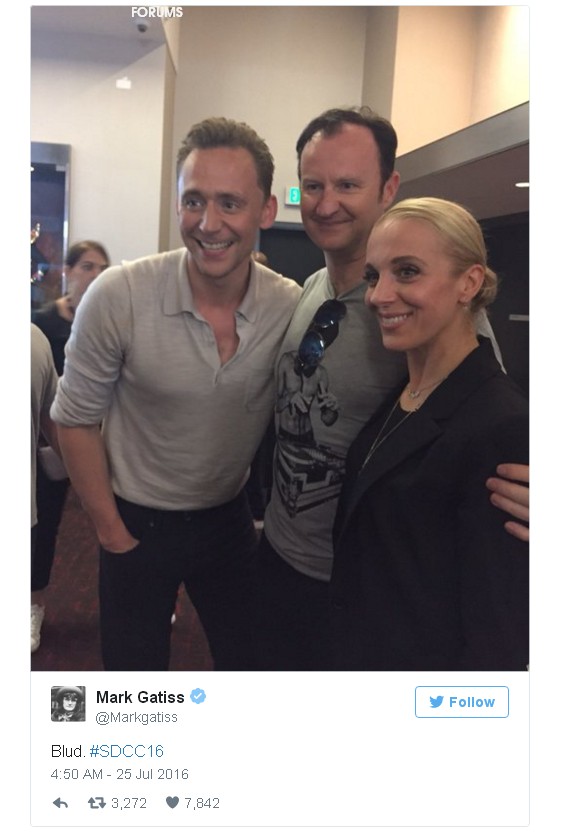 Twitter users immediately threw the Network assumptions. Fans are sure that the photograph and signature are referring to the part of Hiddleston in the upcoming fourth season and, most likely, the actor will play the long lost brother of Sherlock and Mycroft (in fact, the introduction to the story of the third brother, and hinted the finale of the previous season).
At Comic-Con the creators of the series called three names, which are keys to the events of the new series: Thatcher, Smith and Sherrinford. Sherrinford Holmes is a hypothetical elder brother of Sherlock and Mycroft.
The fourth season is supposed to start broadcast in January 2017.
Tom Hiddleston will appear in the fourth season of "Sherlock"? 27.07.2016
Поделиться в соц. сетях